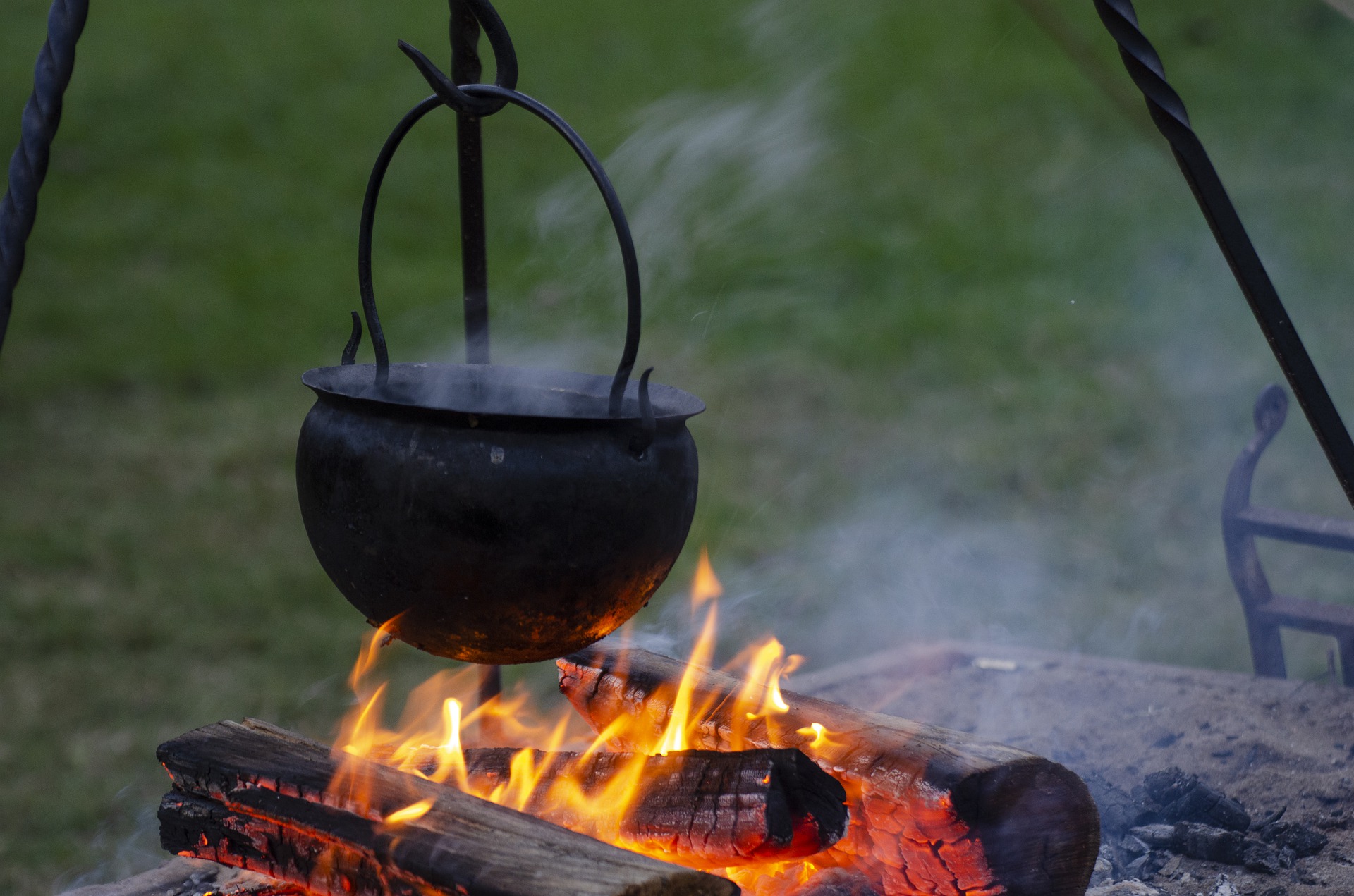 During the journey, one often wants to eat. The food he eats in the hike must be prepared from simple foods, be nutritious and do not require a significant amount of time to cook. In this article, you will find universal recipes for the campfire.
Dishes you can cook at the campfire
Your backpack should contain all the necessary products. As a rule, travellers bring canned meat, pasta and cereals. You will be able to prepare many dishes from this set of products.
Breakfast
Breakfast is the first meal. It gives a charge of vigour and energy for the day. Therefore, breakfast should be nutritious and healthy.
Porridge or muesli
It's one of the options you can make at the stake. To make this tomorrow nutritious and delicious, you should use such foods as cereals, sugar and salt. You can cook it with both water and powdered milk. You can decorate this food with pieces of berries or chocolate.
The cooking process consists of several simple steps: warm up the water, add milk powder in proportion to five teaspoons per glass of water. After that you add the grits, salt and sugar to this mixture. The duration of cooking depends on the type of porridge. However, you should remember that a fire speeds up the process.
Fried sausage
This is the fastest breakfast in a hiking environment. To cook this dish, you need to use sausages and cheese. First, you should make incisions on sausages, insert slices of the appropriate size of cheese in them, and then fry in a pan or grill before the fire.
Egg breakfast
Omelette, eggs and boiled eggs are options for what a traveller can cook with a campfire. The tourist should beat the eggs in a sealed package and prepare an omelette without milk. You can fry eggs in vegetable oil. You probably know all the other secrets of cooking from everyday life.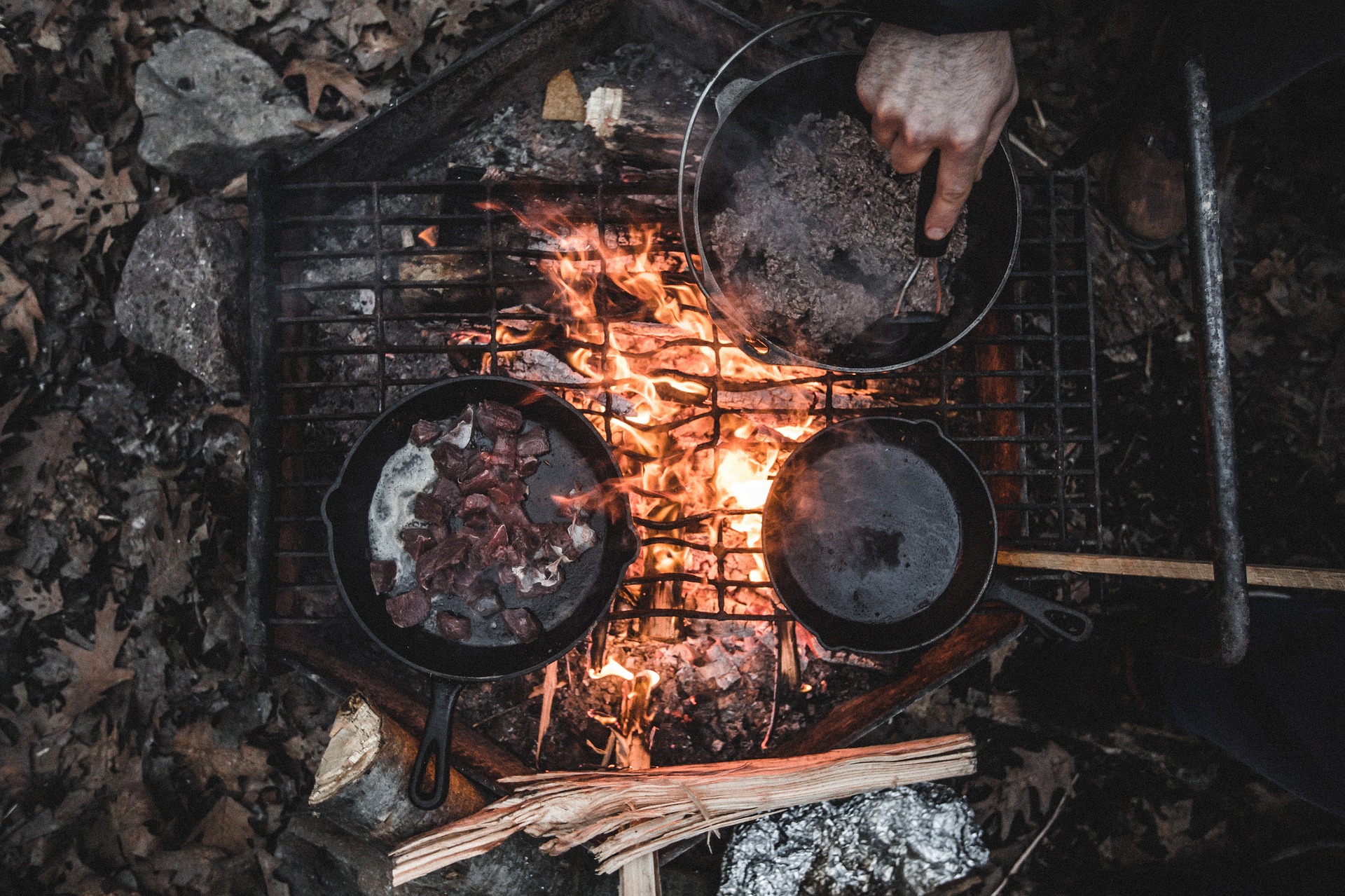 Lunch time
Lunch is an important meal too. There are some universal recipes.
Baked potato
You can prepare potatoes in several ways:
On shampoos. To do this, you need to cut the potatoes into slices, salt and pepper to taste.
On the pan. Slice the straw potatoes and fry in oil.
In foil. On the potatoes are made incisions, then the vegetable is placed in foil and folded under the fire.
You can supplement the dish with fresh herbs, sausage, pork fat, garlic and spices.
Soup
To prepare this dish, you will need stew and meat. Your first action is to boil water and add meat to it. Next, you should add potatoes, carrots and onions, as well as salt and pepper. Next, you will have to boil broth for some time.
Pilau
To prepare tourist pilaf, you should use onions, carrots, rice, meat, garlic, onions, spices to taste and oil. First, you heat the dishes with butter and fry the meat. Then, you should add onions and carrots.
After that, you should fry the ingredients and prepare the base for the pilaf. The next step is to wash the rice. We advise you to boil the rice for a few minutes and add garlic, and then close the lid and extinguish for a few more minutes.
Dinner
A light snack is the best option for a camping dinner that won't take you long.
Pizza
To make a tourist pizza, you should use bread. To do this, we advise you to lay pieces of bread on the pan, press on them, smear them with ketchup and add to them sliced sausage, tomatoes and grated cheese.
Shawarma or hot dog
To prepare the shawarma, you should smear the lavesh with ketchup or mayonnaise sauce, add chopped tomato, cabbage, cheese and roasted stew or sliced sausage. After that, you should fry these products on the pan.
To make a hot dog, you need to smear the pieces of bread with ketchup and put the roasted sausage between the slices. You can also use mushrooms instead of sausages, which you will collect in the forest in which you have camped.